Fourth Inning
Fourth Inning
Back to the top of the order – Sam Fuld.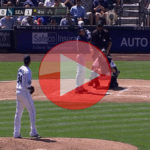 Fastball in. Remember, little guys get fastballs.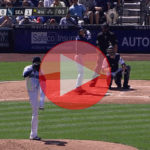 Best change of the day so far. Best change he's ever seen, says Fuld. Page 96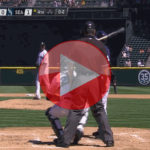 Felix loses the plate for a few pitches. Bounces a curve. Page 97.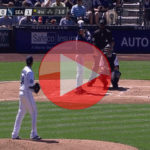 Wild slider inside almost hits Fuld. Page 97.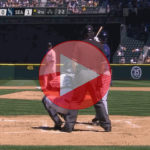 Fastball waaaayyyyy off the plate.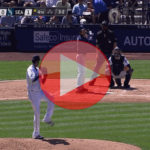 Great at bat by Fuld, helped out by a sudden loss of control by Felix. Takes the count full. Felix gets lucky. Page 97.
B.J. Upton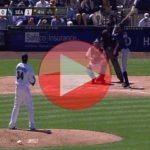 Felix wild spell continues with Upton. Page 102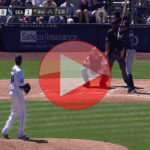 Sinker in the dirt. Five of the last six pitches haven't been close. Page 102.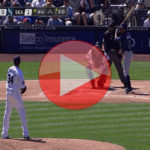 Grooved fastball fouled back. Page 102.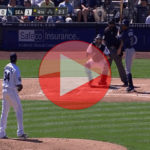 Wild curveball Upton can't lay off. Instead of a runner on first, Felix gets back in the count. Page 102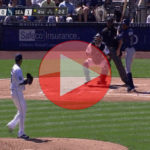 Beautiful yellow hammer curveball K's Upton. Page 102.
Matt Joyce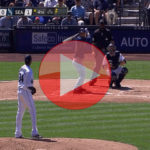 King Felix looking decidedly common this inning, falls behind his third straight hitter.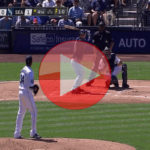 A two-seamer evens the count. Page 102.
Ump blows a call. It happens. But it's also one of the reasons the overhand curveball isn't thrown as much anymore. Page 102.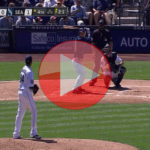 Almost identical pitch this time called a strike to level the count. Page 102.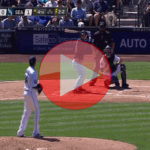 The Royale! Struggling a bit, but perfect through four. Page 102.